At SPM, the pursuit of sustainability guides our approach to business. We fully understand that responsible mining is fundamental to our long-term success.
We therefore plan, design and operate assets in a manner that improves social, environmental and safety performance while enhancing shareholder value.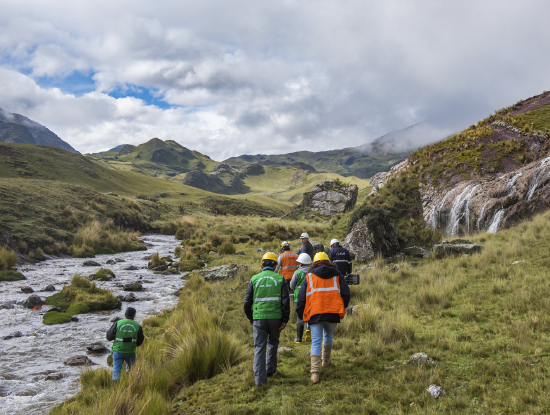 Southern Peaks Mining is the first mining company in Peru to obtain a renewable energy certificate by using 100% renewable energy. The migration to renewable energy consumption implies a significant reduction in our carbon footprint and shows our commitment to high environmental standards. In June 2020, SPM signed an agreement with Statkraft which states all the energy consumed comes from renewable (hydraulic) sources.
The agreement is in place until 2033 and grants 132GWh with 18 MW power for our flagship operation, Compañía Minera Condestable, and it will extend the same standards for our future operation in Ariana, which is currently under construction.
The international certifier AENOR will oversee that the energy consumed by Southern Peaks Mining comes from emission-free sources and that it is incorporated into the electrical grid system that will be destined for our exclusive consumption.
Consuming 132 GWh per year, we will decrease our CO2 equivalent emissions by 9,945 tons, according to the national electricity grid´s emission factor calculated by the Ministry of Energy and Mines (MINEM) in 2018.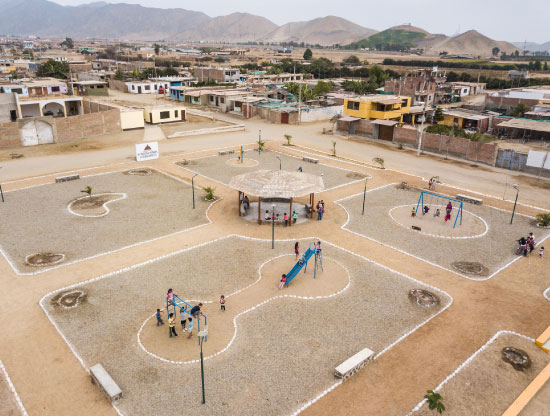 SPM is committed to helping build healthy, vibrant communities in the areas where we operate. We contribute to organizations, institutions and initiatives that strengthen communities in the areas of direct and indirect influence of our operations. We develop partnerships and contribute to sustainable development projects with local impact, focusing in four key categories: health, education, environment, and community.
5 Year Strategic Social Plan through community and district support.
1/3 of CMC workforce from Mala District; 6-month inhouse mining training programme for locals.
Children in Mala influence area benefit from CMC nutrition, health, and dental care programmes.
Infrastructure, teacher-training, job generation and donations to Mala influence area.

We are committed to monitoring and managing the environmental impacts of our activities to secure a sustainable future for the communities that live in the area of influence of our operations. Environmental matters are considered during all stages of our activities. Environmental and social impact assessments are undertaken as part of the feasibility process for new projects and thorough environmental due diligence is conducted as part of our M&A evaluation process. We strive to improve our overall environmental performance at all levels and stages of our operations.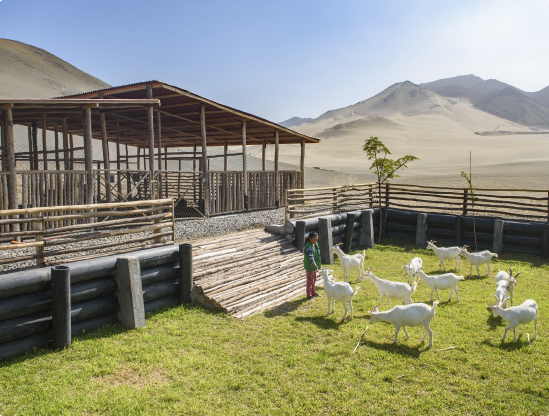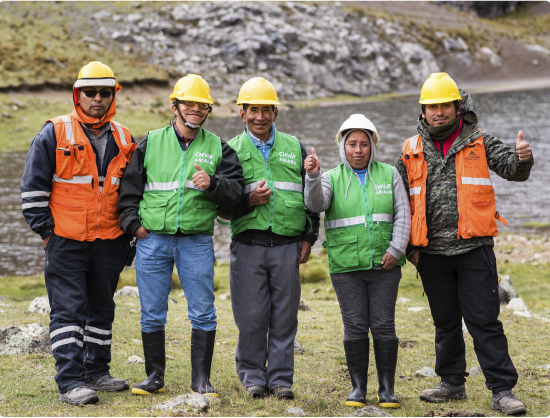 OUR ENVIRONMENTAL POLICY COMMITS US TO


Comply with applicable environmental laws and regulations.

Comply with ISO 14001 procedures for environmental management.

Comply with the applicable Environmental Management Plan and Mine Closure Plan.

Conduct environmental control programs to monitor use of water, air, soil, emissions, noise, and biodiversity. We respect our environment´s fragile ecosystem.
65% of processed water in plant is reused in the mineral recovery process at Condestable.
100% of water used in process plant in Ariana will come from mine dewatering; no use of surface water (lakes).
Condestable is the first mine in Peru to use 100% renewable energy.
SPM cooperates with waste management programmes promoted by serious NGOs.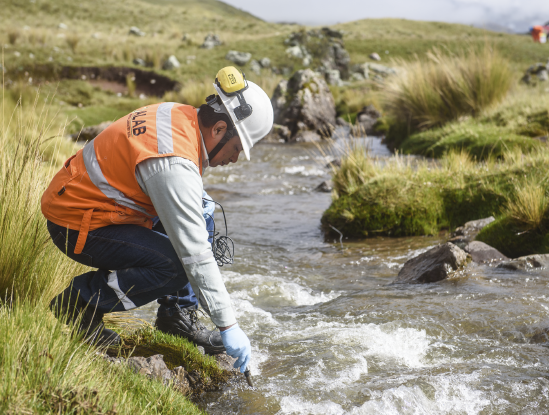 We believe in taking care of our planet and focus on giving back to society. Therefore, we cooperate with waste management programmes promoted by serious NGOs, where we not only help take care of the environment but also support local communities.
We collaborate with Peruvian NGO "Ayudando Abrigando", and in 2019 donated over 39,800 plastic bottles, helping less fortunate communities receive winter blankets made out of the recycled plastic from those bottles. In 2020, we donated 870 kilograms of plastic bottles.
OUR OBJECTIVE: ZERO INJURIES

Safety is a core value at SPM, and we believe it is possible to work without serious injuries. Our objective is "Zero Injuries" in all our operations.


Our vision for safety: "be the mining company with the best
practices and safety standards".
At SPM safety is about people – not numbers. We recognize that our employees and contractors play a key role in achieving our safety objectives, and we are committed towards building a safety culture where everyone knows that they can make a
difference and where all have the knowledge, competence and desire to work safely. Our Health & Safety Management System,
certified by OHSAS 18001, uses various tools implemented to
control risks.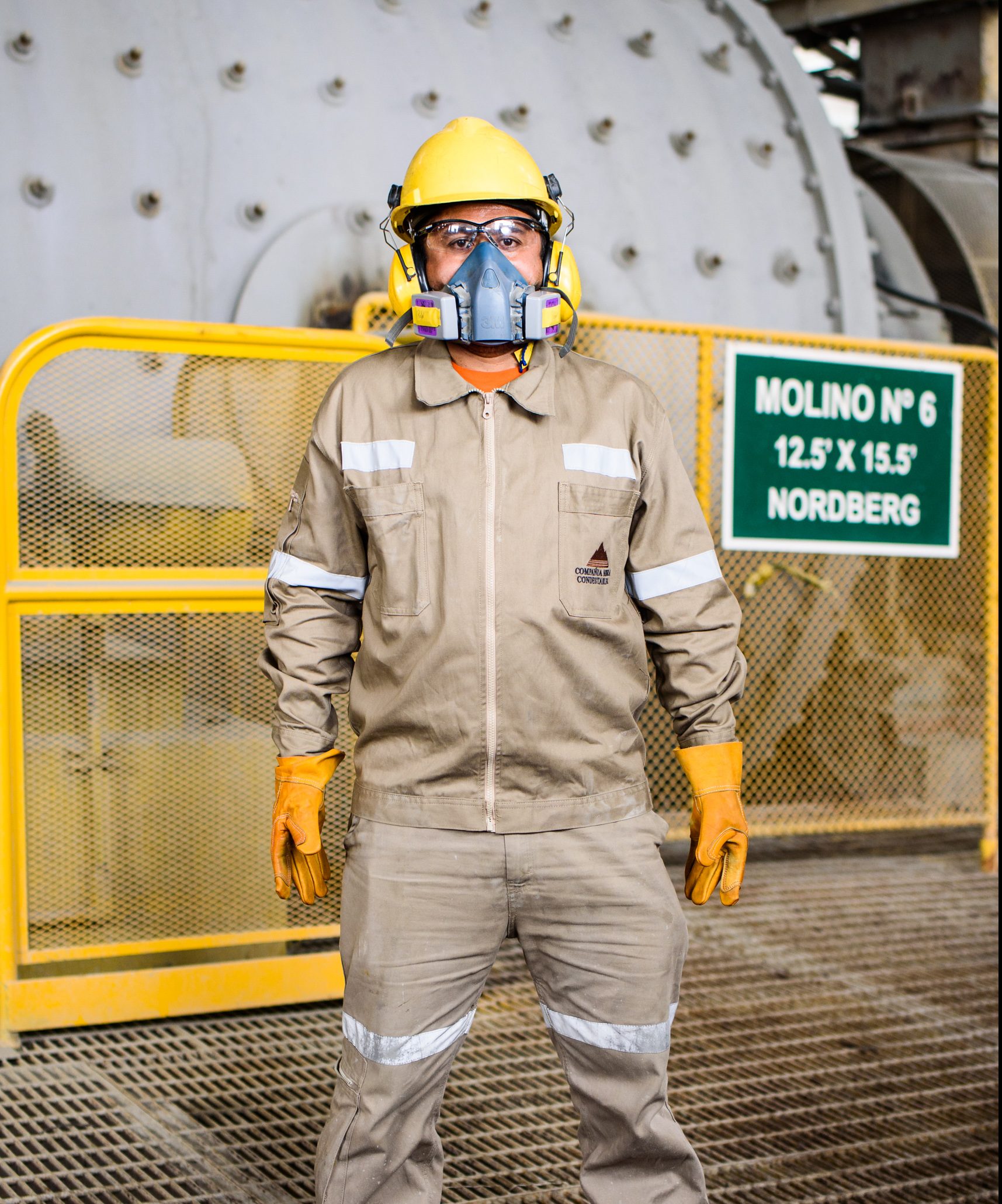 Southern Peaks Mining has started The Copper Mark certification process. This certification guarantees the implementation of best practices in copper production and the company´s contribution to the sustainable development goals promoted by the United Nations (UN).
The UN´s sustainable development goals represent a universally adopted domain for sustainable development and are recognized by 193 countries across the world; The Copper Mark is inspired by these goals using them as an organizing framework.
This certification has been designed in collaboration with the copper industry, aiming to demonstrate and improve the industry´s contribution to sustainable development. It also seeks to express the commitment of companies, such as SPM, to comply with all sustainability standards in their operating practices.
"We are very proud to be part of this certification, as it emphasizes our commitment to modern mining, relying on innovation and striving to be socially and environmentally responsible; focused on the industry's sustainability for the benefit of our country"; said Adolfo Vera, president of Southern Peaks Mining. "We believe that Copper Mark is the new standard for world-class mining, and we would be delighted to see more Peruvian companies adopt this standard. At SPM we work hard to become a mining company recognized for our high standards, generating well-being while seeking to cause little to no negative impact on the world."