Compañía Minera Condestable (CMC) awarded "Certificado Azul"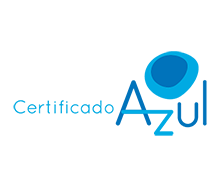 Lima, July 22nd, 2021.- Peru´s National Authority of Water ("ANA" – Autoridad Nacional del Agua) and Agricultural Development and Irrigation Ministry (Ministerio de Desarrollo Agrario y Riego) awarded the "Certificado Azul" certificate to Compañía Minera Condestable. It seeks to reduce the company´s water footprint trying to improve sustainability and promote an efficient use of water.
SPM and CMC are proud to announce this accomplishment since it took great effort and dedication from the whole team during 2020 amid the COVID-19 pandemic to complete the requirements for the "Certificado Azul". 
The virtual ceremony, in which CMC was recognized with the "Certificado Azul", was held on Wednesday, July 21, 2021. This certificate emphasizes SPM´s commitment to modern and sustainable mining. SPM strives to achieve world-class mining standards, working hard to reach these goals.