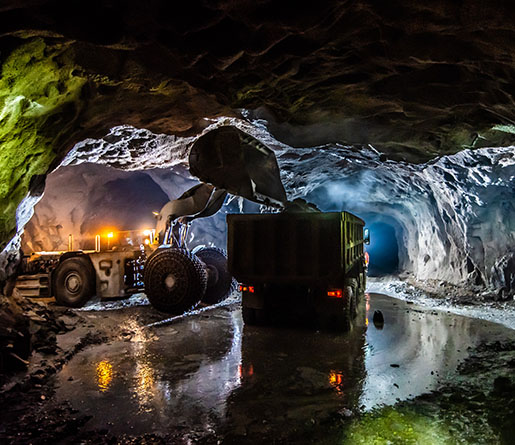 Compañia Minera Condestable (CMC) exploits an underground Iron Oxide-Copper-Gold (IOCG) deposit located in the Cañete Province, in the Lima Region, Peru. Condestable is strategically located 3 km away from the Pan American highway, approximately 100km from the port of Callao, at a height of 100-400 meters above sea level. The total land package of CMC covers over 45 thousand hectares.
The operation consists of two contiguous mines, Condestable and Raul, feeding a 8,400 tpd conventional sulphide flotation plant, producing c. 20,000 tonnes of payable copper equivalent output per year.
Production started at the site in the 1960´s through the Nippon Mining company. The assets became government owned in the late 1970´s during the military government and were re-privatized in 1992. Trafigura acquired participation in Condestable in 1997 and subsequently expanded the processing plant capacity from 1,500 tpd to the current 7,000 tpd, as well as integrated the neighbouring Raul mine operation. In 2013 Trafigura sold all its shares in CMC to Southern Peaks Mining. SPM expanded the Condestable plant to 8,400 tpd in 2021 and plans an further expansion to +10,000 tpd.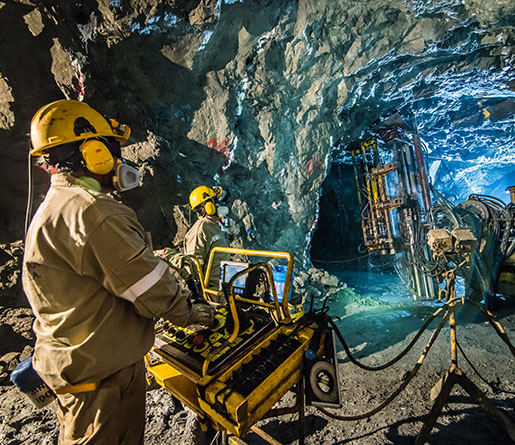 The regional geology is characterized, primarily, by a Cretaceous volcano-sedimentary belt on the central coast of Peru which includes basaltic to rhyolitic lavas, pyroclastic deposits, tuffs, limestone, shale, sandstone, and locally, evaporites.
The local geology is characterized by a volcano-sedimentary sequence striking south-southeast and 40° west. All known sulphide mineralization occurs within a unit which is at least 1.3 km thick and consists of a complex sequence of basalt-andesite, volcanic breccia, lapilli stone, sandstone, limestone, and shale.
The copper mineralization occurs in stratiform sulphide-rich replacement bodies (reefs) and crosscutting sulphide-bearing quartz veins. The reefs consist of disseminated, semi-massive to massive sulphide-iron-oxide minerals. The principal sulphides are chalcopyrite, bornite, pyrite, and pyrrhotite, and the iron oxides include magnetite and hematite. The principal economic minerals are chalcopyrite and bornite. Minor gold and silver are associated with the copper mineralization.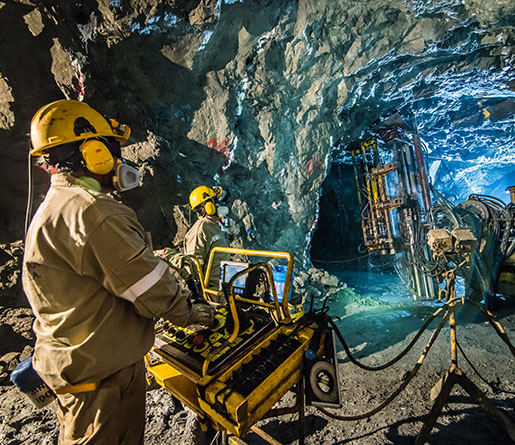 OPERATING DATA, RESERVES & RESOURCES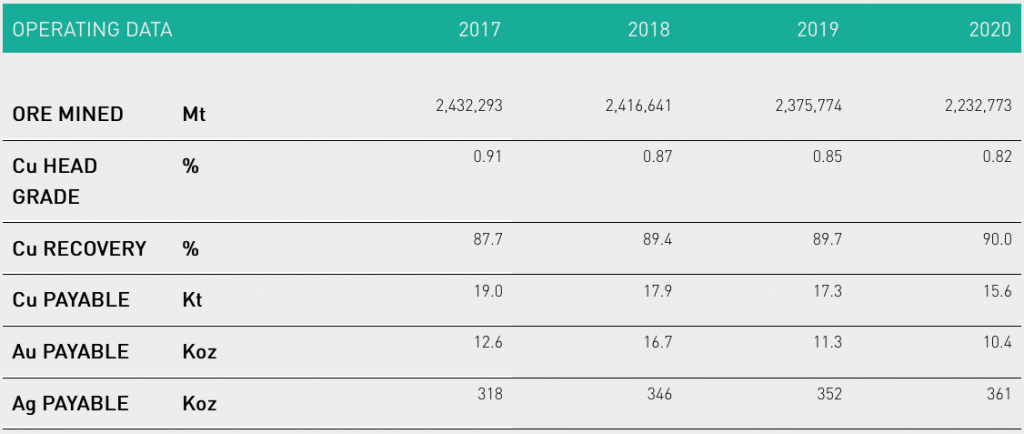 Since CMC's acquisition in 2013, SPM has consistently expanded the mineral resource base at Condestable from c. 10 mn tonnes to over 30 mn tonnes, leading to increased mine life and future capacity expansions. A feasibility study was completed to define a second stage expansion to +10ktpd and drive further cost reductions from scale and optimization. The feasibility study was completed in 4Q2021.